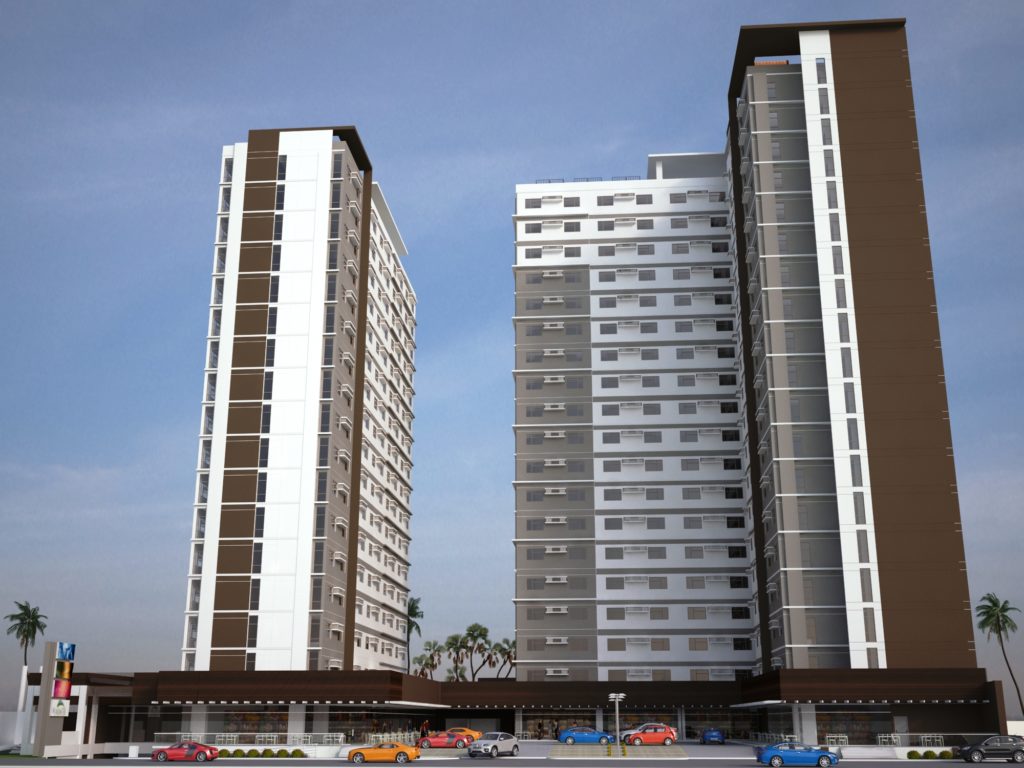 Introducing Casa Mira Towers Labangon. For 13 years, the CLI compound has been the home of AB Soberano Int'l, an export business by the Soberano family and Cebu Landmasters, Inc.
The compound will now be converted into a vertical development that will allow its residents to experience easy and convenient lifestyle amidst the bustling Cebu City.

Casa Mira Towers
is an ideal location that gives opportunity to starting families and single professionals to acquire a practical livable abode that is affordable.
The project's location allows short travel from home to work and any other necessities, such as school, shopping centers and hospitals.
This modern urban development is contained in a 3,681 square meters property at Labangon, Cebu City.
Casa Mira Towers Labangon has 686 units. With Tower 1 having 272 studio units at 20 sqm each and Tower 2 having 414 units of both studio and 1-bedroom units. The 1-bedroom unit size averages at 37 sqm.
HLURB LTS NOS.: 31099 (TOWER 1), 31100 (TOWER 2)
Available Preselling Condominium 1 Bedroom Unit in Labangon, Cebu City at 28,195/month after equity.
Project Name: Casa Mira Towers Labangon
Location: Salvador Ext., Labangon, Cebu City
Developer: Cebu Land Master, Inc.
Unit Details:
Tower 2
1 Bedroom
Floor Area: 37.56 sqm

Unit Features:

A Tiled toilet and bath with shower, faucet, lavatory, toilet bowl and mechanical exhaust.
Kitchen counter top and built-in lower cabinets with provision for exhaust system.
Provisions for cable TV, telephone/internet.
Power back-up in common lobbies and corridors
Individual utility meters.
Painted walls and ceilings.
Ceramic tiles for Living, Dining & Kitchen floors
Fire detection and suppression system.
Provision for window-type air conditioning system
Inclusive of grease trap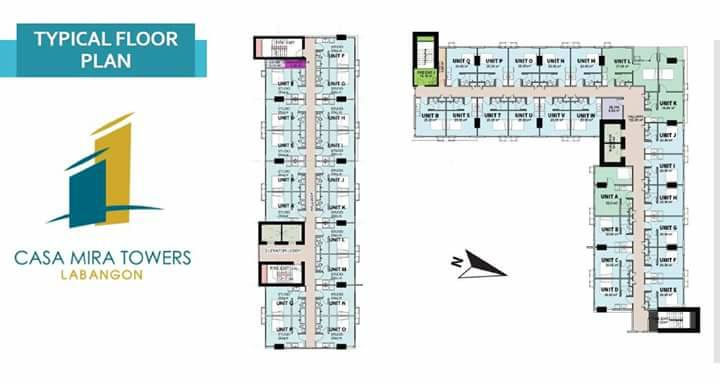 Tower Features:
Commercial Spaces
Reception and Lobby per tower
Two (2) passenger elevators per tower
100% power back-up system for commercial areas
Administration and Security Office
1.5 to 2.5-meter wide corridors.
Materials Recovery Facility
Services of a Property Management
24-hour security system

Residential Tower Features:

Tower 1 (2nd – 16th Floor), Tower 2 (2nd – 18th Floor)
Power back-up in common lobbies and corridors
1.5-meter wide corridors.
Swimming Pool
Materials Recovery system
24-hour security system
Roof Deck Amenities
Provision for Gym and Lounge
A retail area covering about 2,000 sq. m. will be located on the ground floor to cater, in part, the needs of the residents
*Transfer Charges shall be paid upon turn over of the unit.
Our services:
*Selling
*Buying
*Transfer of Title
*Appraisal
Of all kinds of real estate properties.
YDH Realty Services Inc.
Real Estate Broker PRC# 0028609
HLURB# 2604
Note: Price and Availability are subject to change without prior notice.
If the property you are looking is not in this page please PM us your budget and preferred location, we will help you find your dream home.